Coastal Countryside Properties is a unique real estate firm with a unique concept: we are small, by choice.

We formed our company believing in quality over quantity. We believe that a strong team of experienced, full-time professionals can best serve our clients. Our approach produces results. We have consistently been one of the top independant real estate firms in our area since our founding in 1997. We embrace teamwork--when you work with one of us, you work with all of us. When you are buying or selling property in today's real estate market, it's important to have confidence in your real estate professional. Our commitment as your South Shore realtors is to provide you with the specialized real estate service you deserve. We work locally and globally.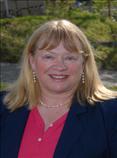 Janice Crowley

781-248-3007 cell
Janice grew up in Hingham and has lived in Cohasset since 1985. Janice has been active in real estate since 1987 and has extensive knowledge of her marketplace. Having transferred several times for business, she has an excellent understanding of the needs and concerns of relocating families. Janice enjoys many activities and is a member of the Cohasset Golf Club, Cohasset and Hingham Yacht Clubs, the South Shore Community Center and the South Shore Art Center.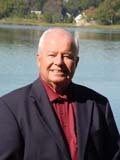 Richard Long

781-749-5176 residence

Richard has lived in Hingham with his wife Linda since 1964, and is a Realtor member of the Plymouth and South Shore Association of Realtors. Dick retired from the computer industry in 1989 and has worked as a Realtor since 1990. As a volunteer, Dick has served on several committees in Hingham, including serving on the Harbor Development Committee and the Hingham Water Resources Task Team. Dick enjoys spending time on his boat; and having spent a good deal of his life on the ocean, the coastal communities and the properties along the coast are well known and of special interest to him--so if you want to find that special property on the South Shore, click on Dick (more than just another pretty face!)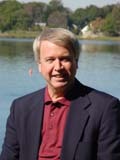 John Gallagher

781-248-9833 cell

John believes without diminishing the significance of one of life's "major transactions", that you can still manage to have some fun when buying or selling real estate. "I've found my off-beat sense of humor can help ease the pressure for my customers and clients, especially in those situations when all appears futile. This should be an enjoyable experience." Since 1985, he has demonstrated his uncanny ability to work equally effectively with Bankers, Lawyers, Appraisers, Engineers, Builders, Contractors and other Brokers to see transactions successfully reach the closing table. He does whatever it takes to get the job done. John holds a Master of Science degree in Taxation and has vast experience as a private tax consultant, something his clients really appreciate when they need to analyze their sales options. http://www.jfgallagher.com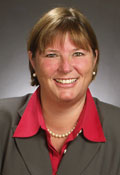 Melissa Browne, CPM

617-750-1353 cell
Melissa joined Coastal Countryside Properties in 2011 after a successful career in commercial real estate in Boston. She has been active in real estate since 1981, specializing in investment management, client service, marketing and research. Melissa is a life-long resident of Cohasset and is on the board of directors of Pilgrim Bank, The Hingham Group and the Scituate Animal Shelter. Melissa is the Vice President of Cohasset Golf Club and a member of Cohasset Yacht Club.